International Welcome Days
International Welcome Days. October 2023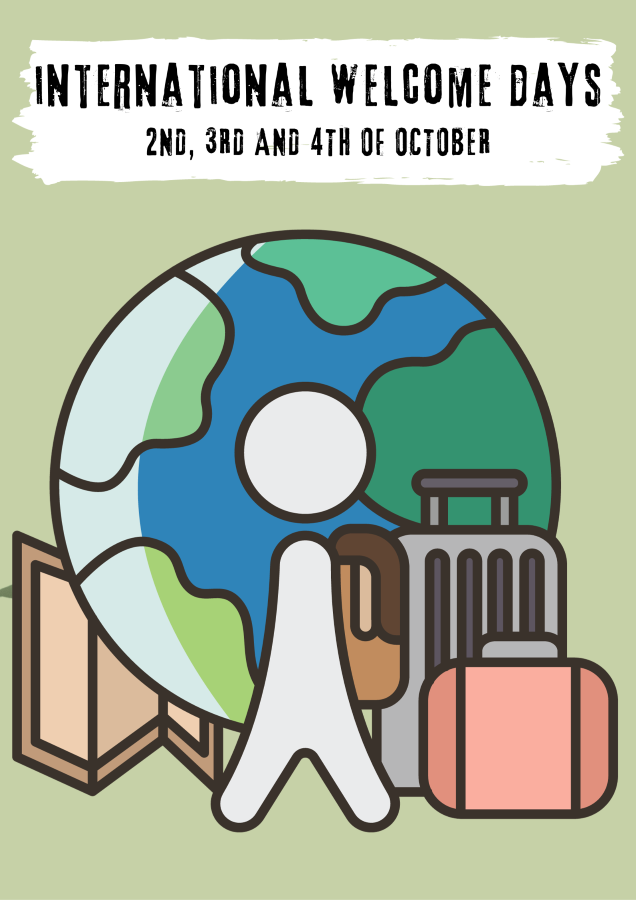 The International Welcome Days (IWD) will take place between October 2 and 4, 2023.
During the IWD there will be various activities, workshops and talks to learn more about the UAB. It is a good opportunity to know all the activities you can enjoy during your stay at the UAB and meet other international students who have just arrived at the university. In addition, on October 3 will take place La Comunitaria de la UAB, a cultural day where you can meet first-hand all the associations, services and student councils of the UAB while having a good time.
PROGRAMME:
(To participate in the activities you need to fill in the registration form)
Monday, October 2nd
13.00h: Institutional welcome

to international students by the Vice-Rector for International Relations

.

This will be followed by a talk by the UAB Language Service: Catalan on Campus, Languages at the UAB and a presentation of the organization Erasmus Student Network (ESN) . Place: Aula Magna de Dret.
14:00h: International Lunch, with the collaboration of ESN.

Place: 1st Floor Plaça Cívica Cafeteria
16:00h: Come to know more about

The UAB Observatory for Equality. Place: Cinema Hall UAB.

Tuesday 3rd October:
From 12:00: La Comunitaria.

Place: Plaça Cívica. Check the program here.
Wednesday 4th October:
13:00h: The cultural program of the UAB

, by Cultura en Viu. Place: Sala de Cinema de la UAB.
14:00h: Workshop 'Catalan from scratch', by Language Service of the UAB. Place: Sala Annexa Hotel Enitats.
15:00h: Presentation of the voluntering programme of the UAB,

by Fundació Autònoma Solidària - FAS UAB. Place: Sala Annexa Hotel Entitats.