The Masia Can Miró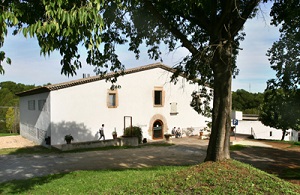 The building of the old "masia" (farmhouse) can Miró currently hosts the Graduate School and the Doctoral School of the UAB. The masia can Miró is the only historical building on the UAB campus, remodeled in the late twentieth century by the prestigious architect Eduard Bru.
Fusion of tradition and modernity, the headquarters of the Graduate and Doctoral schools is an exemplary case of how to reconcile the preservation of heritage and the articulation of a functional space equipped with the latest technologies.
The old "masia" is first documented in the year 1293. Until the mid-twentieth century, the building was home and the center of agricultural production of three lineages of peasant families: Noguera, Miró and Llobet. The Noguera remained propietors of the farmhouse from the thirteenth to the mid-fourteenth centuries and the first Miró documented are from the year 1434. They remained as owners of the estate until the twentieth century, when marriage changed it from the Miró to the Llobet.
Located between the Moronta Vale, the Puig Delmo mountain range and torrents coming down from the Galliners' range, the "masia" enjoyed a privileged position over farmland, streams and forests of the ranges. Wheat, spelt, oxen, cows, calves and donkeys were the economic products cultivated and bred by the original owners; later an important crop of vineyards was added.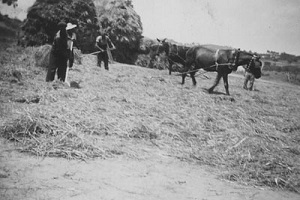 Simultaneously with the farming activity, the "mas" was not immune to external events: wars, epidemics and social change and transformation. Several wars with France between the sixteenth and nineteenth centuries left their mark in the place. Also problems with the soldiers of Castile and France, especially accommodation and taxes cuts, affected the Miró farmhouse. The wars of the "Segadors" (harvesters) and of "Separación" (segregation) had an impact on the region, especially since the Marimon, lords of the castle, were clear collaborators with the royal authority, often opposing the Catalan political institutions. Several oak forests, such as Can Miró's, had to be cut as a contribution for the construction of galleys and warships. Albeit reluctantly, like the other farmers of the term, the Miró had to contribute financially to the construction of the new parish church of Sant Martí de Cerdanyola.
Finally, the construction of the Universitat Autònoma de Barcelona in 1971 on the grounds of the estate Can Miró, marked the final disappearance of the "mas" remaining the old house as the last testimony, especially the main façade facing east. It is in this building, remodeled and expanded, where the Graduate School and the Doctoral School are housed, the foundation stone of which was laid on October 28, 1997.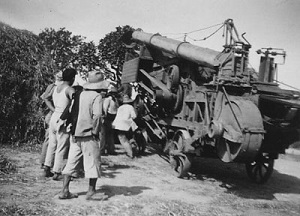 (Text extracted from the book of historian from Cerdanyola Miquel Sanchez Gonzalez: Història del mas Miró, abans dit Noguera. Unpublished, 2001.)
(Photos: Various scenes of rural life in the former estate Can Miró, in the 30s of the 20th century.)
Series of photographs depicting rural life at the original masia Can Miró, during the decade of the 1930's: