A building for the 21st Century
A building for the 21st Century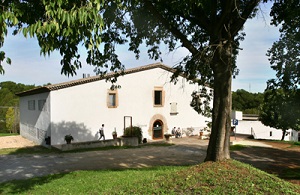 Remodeled from the old farmhouse can Miró, the building that houses the current Graduate School and Doctoral School is a multifunctional space equipped with the most modern technologies, planned as a learning but also a relational environment where students, teachers, professionals and researchers find the place for a high-level training context.

Facilities
Built on the old farmhouse can Miró, the building of the Graduate School and Doctoral School combines tradition and modernity in order to be able to offer facilities designed specifically for graduate training in the UAB campus.
With this intention next to the old farmhouse a new annex building was built, integrating both into a unified whole designed by the prestigious architect Eduard. The solution: raise the new structure below the level of Can Miró, adapting it to the uneven terrain and resulting in a base of hard materials and large dimensions. The curvilinear layout gives the new building a formally remarkable agility, while it also contrasts with the simple lines of the house and attracts visual attention to it.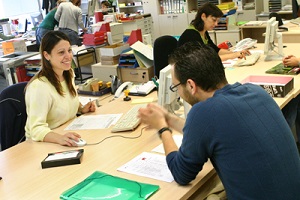 The annex building has a large schoolroom pool equipped with the latest technology. Specifically, six classrooms with capacity for 24 people, a main lecture hall for 70 people, a meeting room for 22 people and various spaces for management and administration. All classrooms are equipped with telematic connections, apart from the usual teaching resources. The building also offers wireless internet connection throughout the whole complex.
Overall, about 3,000 m2 dedicated to the attention, management and teaching of UAB's Masters' Degrees, Graduate Diplomas, Specialization Courses and PhD's. A space fully adapted to the demands of the 21st century.