UAB Conference Facilities and Services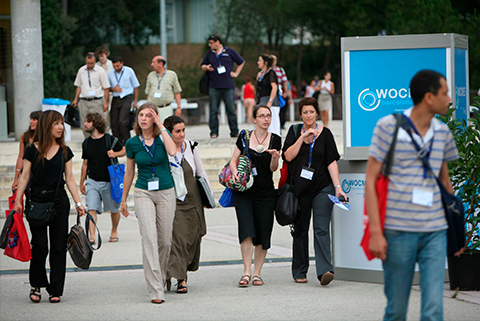 Welcome
UAB Campus is the ensamble of venues and services offered by the Universitat Autònoma de Barcelona to the university comunity and the society as a whole, for the organization of meetings, congresses, conferences and all kind of cientific events.
Conferences Organization: Conferences & Events UAB Campus is the service provided by the University to manage the meetings and conferences of whomever wishing to organize their event in the UAB.
The Facility: UAB Campus features a wide variety of venues and services: 7 auditoriums, classrooms, hotel and conference center with large meeting rooms and bedrooms, unique and historic buildings, over 2000 beds in en-suite apartments, sporting facilities and green areas.
Accommodation: Participants and attendees at the conferences, meetings and other activities that take place on campus, can stay in the Vila Universitària apartments or in the Hotel Campus.
Food and Beverage: Wide variety of dining facilities, restaurants, cafeterias and catering services for meetings, conferences and special events.
Support Services: UAB offers a lot of services that will help you add value to your event.
Activities, Sustainability and Crowfunding: Many complementary activities can be done on campus, or maybe contribute with a research project and even make your meetings more sustainable and with CSR criteria.
Connection & Accessibility: Mobility, WiFi Services and Accessibility.