The UAB is leader among Spanish universities in European patent applications
The UAB continues to lead the ranking of universities in Spain in number of patent applications submitted, according to the latest annual report issued by the European Patents Office (OEP), which includes all patents applied for in the year 2022. The University, which submitted a total of 15 applications through its Office of Assessment and Patents, is for the seventh consecutive edition, the public university in Spain with the greatest number of European patent applications. In the ranking of universities worldwide, the UAB ranks sixth.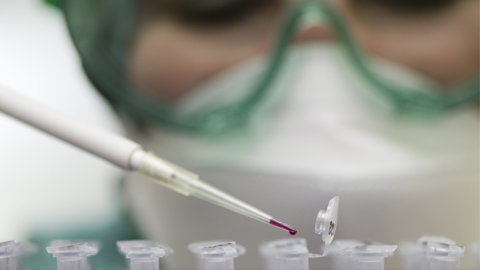 Most of the patents applied for by the University correspond to the biomedical field, followed by electronic engineering and telecommunications, and the agri-food sector. Worth highlighting are the patents related to research into neurodegenerative diseases, rare or low-prevalence diseases, and optimisation and improvement processes in aquaculture. Regarding patent transfer to socio-economic surroundings, the UAB last year signed a total of 6 licensing agreements with different companies.
"As a public university, we find it necessary for the investment into research conducted on our campus later to be transformed into products and services that can benefit society. Patents are a necessary tool in transferring these results to the production sector, given that they make it easier for companies to show interest and invest in new developments, and therefore transfer them into the market. Thanks to the patents the UAB has applied for all these years, 20 companies and more than 100 new jobs have been created", highlights Rosa Maria Sebastián, Vice Rector for Innovation, Transfer and Entrepreneurship at the UAB.
Among the top 10 positions in the ranking including all types of entities is the Spanish Higher Research Council (CSIC), in first position with 90 applications, and the University of the Basque Country (14 applications), the University of Barcelona and the Technical University of Valencia (12 applications each).
In Catalonia, a total of 604 patents were applied for by companies, laboratories and universities, results which once again place Catalonia at the top of the list of patents per region: 1 out of every 3 patents were created in Catalonia. At the same time, the rise in number of applications decreased this year and is 7% lower than last year's number of applications.
The region of Madrid, second in the ranking by regions, submitted 410 applications, representing a 9% rise vs. last year, while the third region, the Basque Country, submitted 255 and increased 13.8% in the number of patents presented. Navarra and Andalusia also increased their number of patents by more than 10%.
At European level, Spain presented 1,925 patents in 2022, 1% less than the previous year and ranking 10th as the country with the most patent applications and 17th globally. Among other European countries, Switzerland improves the most (+5.9%), Belgium (+5.0%) and the Netherlands (+3.5%). The United States of America, Germany, Japan, China and France continue to lead the EPO Patent Index in 2022.