UABecedari (S02)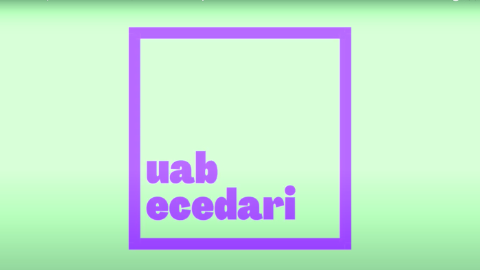 The second season is here!
The UABecedari has even more letters to explain, so it returns with a second season full of new university concepts.
After the first season of UABecedari with Bea Ruano, Cèlia Mayoral takes over to continue explaining concepts and areas of knowledge that the University includes.
The operation remains the same: for each letter, a concept. Celia will explain these terms to you through short videos where you can better understand all the concepts surrounding the university.
If you don't want to miss a dictionary entry, visit us often or subscribe to our YouTube channel!